Roofing RepairS – LEAKS – SLIPPED TILES
RoofING REPAIRS KIMBERLEY, NOTTINGHAM
OUR AREAS
52.99415360988746, -1.2550745474066516
NG16 | NG16 2NJ | NG16 2ND | NG16 2XE | NG16 2NR | NG16 2LY | NG16 2HS | NG16 2HX | NG16 2HR | NG16 2GR | NG16 2JQ | NG16 2LL | NG16 2JP | NG16 2PX | NG16 2NB | NG16 2LS | NG16 2NX | NG16 2GX | NG16 2HJ | NG16 2PW | NG16 2HN | NG16 2LW | NG16 2HL | NG16 2PS | NG16 2PZ | NG16 2NH | NG16 2HB | NG16 2QD | NG16 2PD | NG16 2PG | NG16 2LT | NG16 2QF | NG16 2PF | NG16 2NZ | NG16 2LP | NG16 2LA | NG16 2AD | NG16 2TZ | NG16 1EP | NG16 2HY | NG16 2TE | NG16 2LU | NG16 2TU | NG16 2LE | NG16 2YT | NG16 2HA | NG16 2PH | NG16 2JL | NG16 2TN | NG16 2HE | NG16 2LZ |
Out and About in Kimberley:
https://www.dayoutwiththekids.co.uk/things-to-do/east-midlands/nottinghamshire/kimberley
LOCAL ROOFERS IN KIMBERLEY, NOTTINGHAM
A roof is an essential part of any building, and with the different seasons they are exposed to, they can take quite a battering. Necessary repairs can be anything from a slipped bonnet tile to leaks or simply just general upkeep of an older roof that has become a little run down. Whatever the situation, you can be confident that we can help you.
The cost associated with a repair can vary depending on the scope of work and many other factors. We offer free site visits to give you a fixed quotation outlining everything required. This will ensure you know exactly what you are paying before the job commences, offering you complete assurance.
When looking for a roofing contractor in Giltbrook, many good companies exist. We are certainly one of these, and with our first-class customer care, and passion for delivering quality roof repairs, you can be sure you are in safe hands. We'd love to hear from you; please get in touch with us any time!
Roof Repairs In Kimberley, Nottingham
If your roof shows signs of requiring repair, we are here to help. Taking action as soon as you notice a problem is the best solution to ensure that it does not become more severe and, in turn, lead to much more significant repairs becoming necessary and additional costs. From general roof upkeep to an emergency repair, we are on hand to help. Here are the roof repair services that we offer.
For all of your roofing needs, we are here to help. Don't hesitate to contact us any time to see why we are becoming known as the best roofers in Kimberley, Nottingham.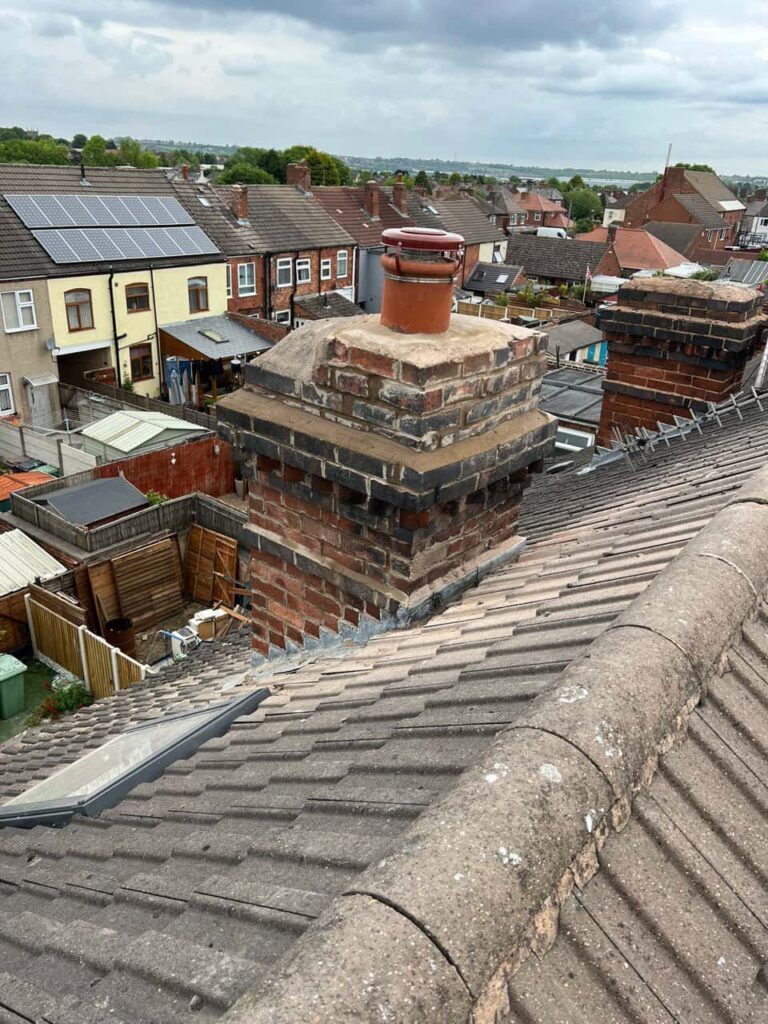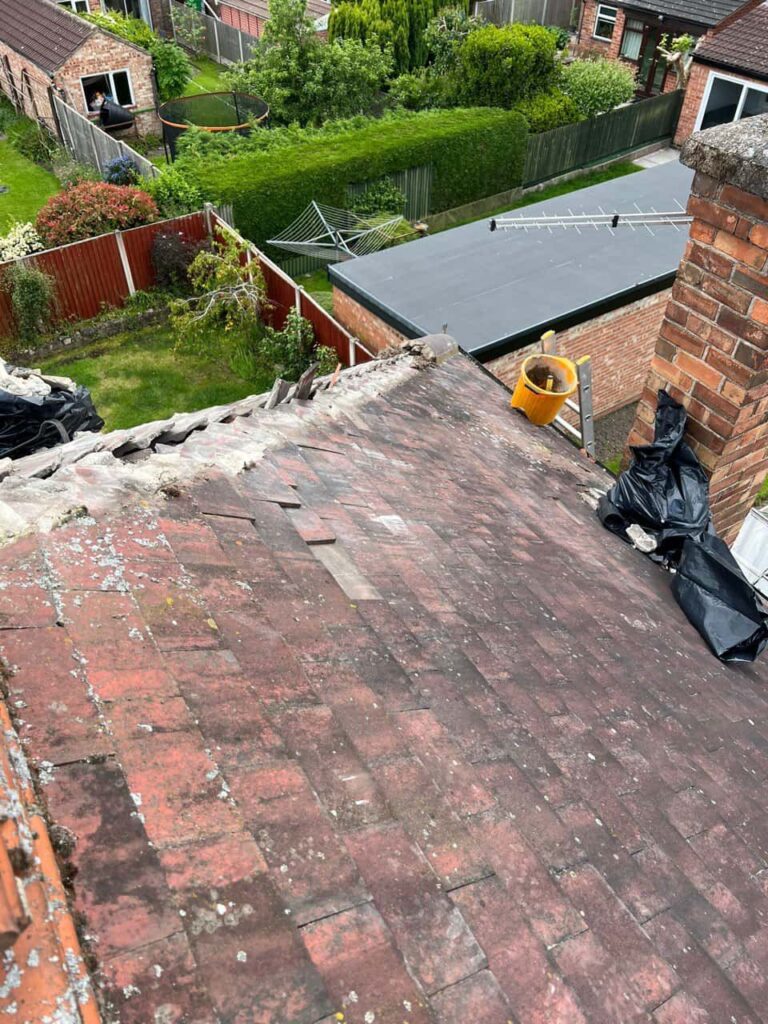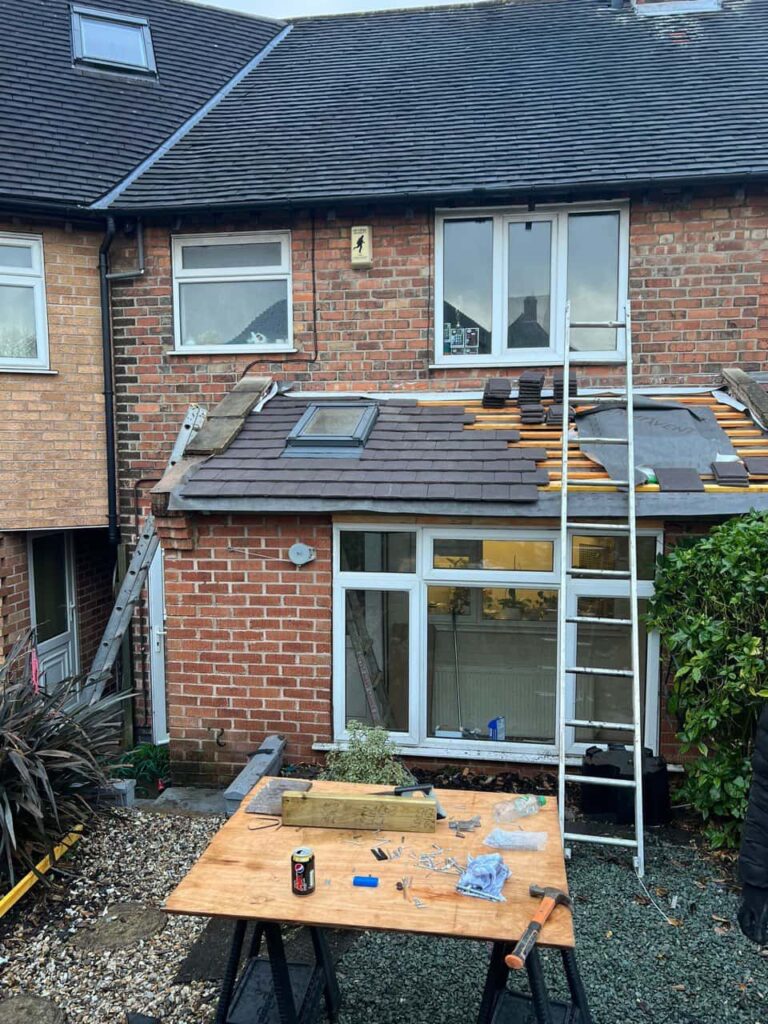 About us and our roofing services
Whatever your roof repair needs are, we are on hand to help. With our 'can-do' attitude and commitment to customer service, we will ensure that your inquiry is handled efficiently and come up with the best solution for your roof.
Having a roof repair completed correctly is crucial, and to ensure that it lasts long term, we always carry out some due diligence to know exactly why your roof failed. Once we have ascertained this, we will then be sure that the works we recommend are most suitable for your needs. A little detective work can go a long way and will mean that the repairs carried out are to the highest standard. Why not get in touch, schedule your free onsite survey and let us take care of your roofing needs.
Roofers Near Me
Here are just some of the areas we serve around Giltbrook, Nottingham. If your location is not listed, please contact us anyway, as we are likely to offer our services in your area too.
| Babbington | Kimberley | Newthorpe | Nuthall | Watnall |